Romantic Ooty Honeymoon Packages from Coimbatore at Low Price
Escape to a world of bliss with our customized packages.




 3 star resort
With    cab and    break fast
Book Honeymoon Packages in Ooty at Affordable Price
Ooty Heritage Tours and Travels is one of the leading travel agency and tour operators in Ooty. If you are a newlywed couple looking for low budget Honeymoon package to Ooty from your home city, like Coimbatore, We are the best service provider to arrange your honeymoon trip…

We provide a wide variety of Ooty tour packages including family tour packages, couple tour packages, friends' tour packages, group tour packages, weekend gateway packages, and business tour packages at budget-friendly prices.

We provide luxury & couple-friendly Ooty honeymoon packages from Coimbatore, tailored to meet your specific preferences, ensuring a memorable experience for your first trip together.

We have special resorts and our premium package provides you with customized itineraries including transportation from the airport, railway station, or bus stand to the hotel, food, candlelight dinner(Indoor / Outdoor), Flower bed Decorations etc.

Browse our premium Ooty honeymoon package offering a comfortable stay with luxurious accommodation, sightseeing, and other fun-filled activities at competitive costs. We offer you the convenience of online booking by filling enquiry form and we'll get in touch with you or directly call us to enquire about your desired package
Unlock Adventure with Our Unbeatable Tour Offers!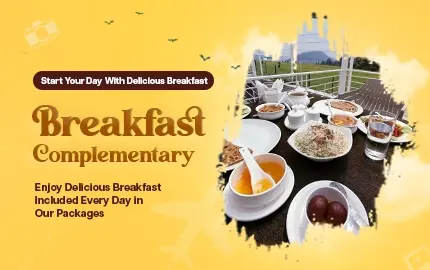 Check Our Day Wise Itineraries for Honeymoon Packages
How to Book Your Holiday Trip in Ooty Honeymoon Tour Packages?

Describe Your Dream Trip
Inform us of your ideal vacation. Locations, preferences, and as well as what you desire to see and do
Get Matched
Our expertise connects you together with up to two qualified travel experts, who competing to win your business.
Book Your Package
Get your itinerary customized to fit your needs and preferences.
We Curate Experiences that
Win Hearts and Make Your Trip a Celebration!
Cater to Your Unique Interests and Preferences
Prioritize Your Accommodations and Transportation Options
We curate experiences that
win hearts and make your trip a celebration!
Itineraries for Your Holiday Packages!
We will responsible for pick-up and drop-off at the airport, railway station, or bus stops (Additional Fee Apply for Taxi)

Accommodation is shared in a double or twin room

Food included at hotels and transfers and sightseeing by our Taxi / Cab

Throughout your journey, you will be accompanied by a courteous English/Hindi-speaking driver/guide

Houseboat exclusively for you with all meals which includes welcome drink, snacks, tea, lunch, dinner, breakfast.

Also offer Honeymoon Flower Bed Decorations, Candle light dinner arrangements with food.

Toll parking and driver allowances are included in the Ooty honeymoon package from Coimbatore.
Expenses of personal nature.

All entrances & guide charges.

Travel Insurance

Any other items/services not mentioned in " Inclusions ".
Most Exciting Honeymoon packages in Ooty from Coimbatore
Plan your special honeymoon trip in Ooty. Whether you're looking to relax or have special holidays in Ooty with your loved one, friends, or family, our top-notch packages await you at unbeatable discounted prices. Nilgiris Hill is a popular weekend destination for Coimbatorians, but it is also a great site for couples. Make a reservation for one of our exclusive personalized married couple Honeymoon tour packages for Ooty according to your preference with exciting deals & offers and also guaranteed that our guests will have an amazing experience.
When you choose one of our Coimbatore to Ooty honeymoon packages, you can rest assured that we will take care of everything from the beginning to the finish of your honeymoon trip. Should you wish to explore specific areas of interest, simply let us know, and we will customize our itinerary accordingly. We provide a complete service like food, accommodations, sightseeing, and a tour guide for pickup/drop, and end of your tour, we present you with homemade chocolates.
People's Choice for Choosing Our Packages
"Make memories to last a lifetime with our luxury honeymoon packages"
Nothing could be a better way to celebrate love than booking a mesmerizing honeymoon package to Ooty from coimbatore. This quaint hill station is not only a great destination to visit but also a perfect place for your amorous trip. Need a free quote regarding your Ooty honeymoon tour packages? Reach us now! We always help our customers to choose the right plans based on their budget, location, and session. We offer a married couple honeymoon package in Ooty with all needs. On a honeymoon in Ooty, you can leave all your stresses behind as you and your spouse luxuriate in one of the exclusive resorts and explore all major destinations. If you're wondering about the best way to reach Ooty from Coimbatore, there are several options to consider. You can choose to travel by road using your vehicle or by utilizing our taxi services. Alternatively, there's the option of taking a bus or embarking on a train journey aboard the Nilgiri Mountain Railway, which offers a distinctive and enchanting route from Coimbatore to Ooty. We also provide sightseeing in Ooty and nearby places, so book your special honeymoon package to Ooty from various cities including Chennai, Bangalore, Hyderabad, and Mysore at the lowest price.

Verified Agency

Stringent Quality Control
24/7 Customer Support

Verified Agency

Stringent Quality Control
24/7 Customer Support
Our customers are all smiles! Join With Us
Professional service at very reasonable cost, highly recommend jawahar for sightseeing Ooty, neat cars and professional drivers, far better compared to other travels and customise according to your needs and very flexible.
Excellent tourism trip by Jawahar! Very humble, kind and helpful
It was a pleasant drive……we enjoyed his driving skills….
Swetha Baskaran
2022-10-15
Best Driver Jawahar with lots of historical knowledge. Guides as per the tourist requirements. Best Guide Cum Driver. The Best👍🏻
Initially I have searched so many travels like make my trip, Agoda and other travels cabs for Ooty site seeing. Finalised heritage tours. I spoke to The heritage driver jawahar. He is a very nice person and guided me very clearly about Ooty and he has planned my 2d/3d Ooty trip from Coimbatore airport to Ooty and back to Coimbatore. He covered almost all places very nicely without any time delay and problems. He is always in time. His is very professional driver and very familiar with all places in ooty. I am very with the tour. I strongly recommend driver jawahar heritage tours. My suggestions is that people who are planning to visit Ooty better to contact heritage tours they will guide u in all aspects. thank u jawahar
It was a nice experience traveling with them.. Driver Sandesh Was a nice guy and was friendly all the way..definitely recommended.
I had planned a trip to ooty and ooty heritage tours and travels took care of our local commute and sightseeing needs. Very professional and excellent service. Best experience..
Vivek Shrivastva
2022-10-08
It was a great experience with ooty heritage tours and travels, first Mr Jawahar who got me the best honeymoon package, and co ordination with me till I reached ooty , then our driver and guide Mr Praveen who was really good for 2 days sightseeing from pick from bus stop guided us very well and helped us to chose the right things to purchase them Mr Vikram on 3rd day and 4th day till dropping us back , was really good and also the candle light dinner and the wedding photo with frame given to us was excellent thanks again for everything guys great hospitality from you right from pick up , to stay and sightseeing and purchasing and dropping thanks for everything Mr Jawahar Mr Praveen Mr Vikram Thanks guys
Avrel Sujan Fernandez
2022-10-08
Great experience with the Ooty local sight seeing and great service provided by Ooty Heritage Tours and Travels
Sridhar Rajendran
2022-10-08
One of the best agency for honeymoon packages, safety and best in one resort ,food, view cab all are fantastic , hotel staffs drivers behaviour all are good thank u Mr paul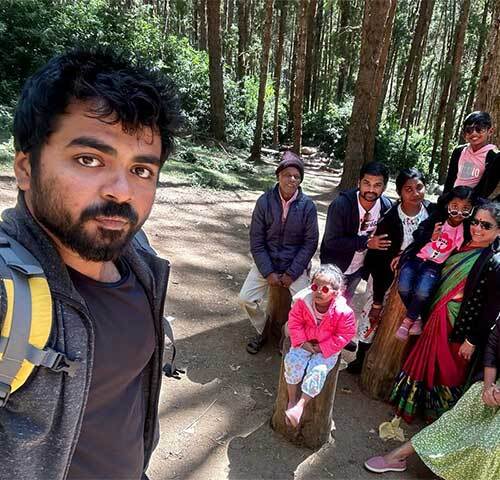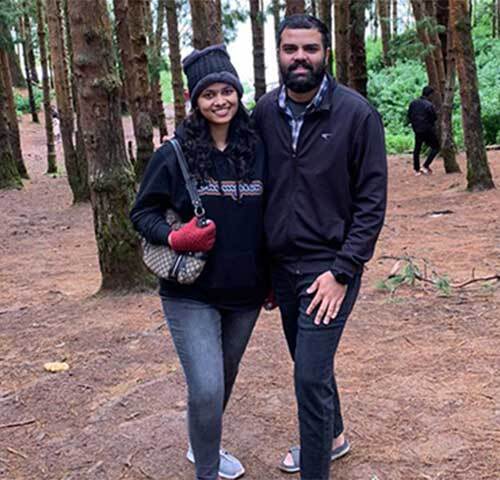 Our Happy Customers!
Looking for a romantic and unforgettable honeymoon experience in India? Look no further than Ooty, the picturesque hill station nestled in the Nilgiris Mountains. Ooty offers a serene and peaceful environment, perfect for couples looking to escape the hustle and bustle of city life. Book and Join our community of smiling travellers today.
What is the Best Time to Visit Ooty?
The best time to explore Ooty is any time of year because the weather is pleasant and great for tourism. The weather varies between 5 and 15 degrees frequently throughout the year, with cooler evenings. The busiest season, from October to June, offers the finest weather and outdoor activities. If you don't mind the rain, you can visit Ooty during the monsoons, when the town is endowed with an ethereal appeal thanks to its recently cleansed surroundings.
For Checking the Weather in Nilgiris: Visit accuweather.com
Honeymoon Travel Tips
Handmade chocolates are delicious and popular indulgences in Ooty. Don't forget to taste the deserts

Try horseback riding at Ooty. It can be a very memorable experience on your honeymoon

Make sure you try some delicious baked goods from some of the famous bakeries of Ooty
Not to Miss Some Mesmerizing Places
Pykara lake

Pykara falls

Nilgiri Mountain Railway

Doddabetta peak

Emerald lake

Government rose garden

Tribal Museum

Getting an outer view of Coonoor, a visit to the Dolphin Nose and Toy Train ride are other important attractions, not to give a miss.
Most Things to Do
Visit Mudumalai national park & Sanctuary

Trekking In Doddabetta Peak

Attend Festivities

Boating in Pykara Lake

Tea factory tour

Go on a toy train
Exotic Ooty Honeymoon Packages From Coimbatore
Planning a trip from Coimbatore to Ooty? Explore our customized low budget tour packages and book the romantic honeymoon packages to Ooty from Coimbatore. It might be a better way to celebrate your love, take a retreat, and be happy.
We provide the best honeymoon packages in Ooty for 2 Days / 1 Night, 3 Days / 2 Nights, 4 Days / 3 Nights, 5 Days / 4 Nights, and more. We also include personalized itineraries to suit your needs. So book one of our Nilgiris Honeymoon packages today!
We provide amazing deals on Coimbatore to Ooty tour packages for family trips, corporate trips, friends tours, etc., with all-inclusive itineraries.
We also arrange kotagiri tour packages for honeymoon with all itineraries. You can conveniently book our Ooty tour package from any location. Please note that an additional charge will be applied for providing pickup and drop-off services at Coimbatore airport/ railway station/ bus stop, or Mettupalayam railway station/bus stop to ensure a seamless and comfortable journey for you.
Many people choose hill stations for their honeymoon since they offer much more than a cool climate. Our location holds many secrets, and we also provide taxi services in Ooty for your entire lovable excursion.